Rohde & Schwarz - that name answers for german premium quality!

Hence EMS-K1 excels all one could expect out of a high-end product.

EMS-K1 is equipped with all features for professional EMC testing. It is mainly designed to control R&S immunity test systems.

EMS-K1 is capable of testing according to any civil, military and automotive EMC standard. The script concept allows one to customize EMS-K1 according to individual needs. EMS-K1 provides an EUT monitoring for a virtually infinite number of EUT properties.

Of course, EMS-K1 is also good for a digital monitoring of an EUT, eg via RS232 or a DLL interface.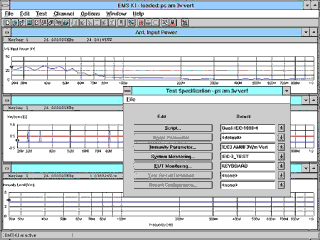 More Informations:



Rohde & Schwarz
Vertriebs GmbH
Mühldorfstraße 15
81671 München
Germany

Tel. +49/89/4129-12 007
Fax +49/89/4129-13 567
Home:www.Rohde-Schwarz.com